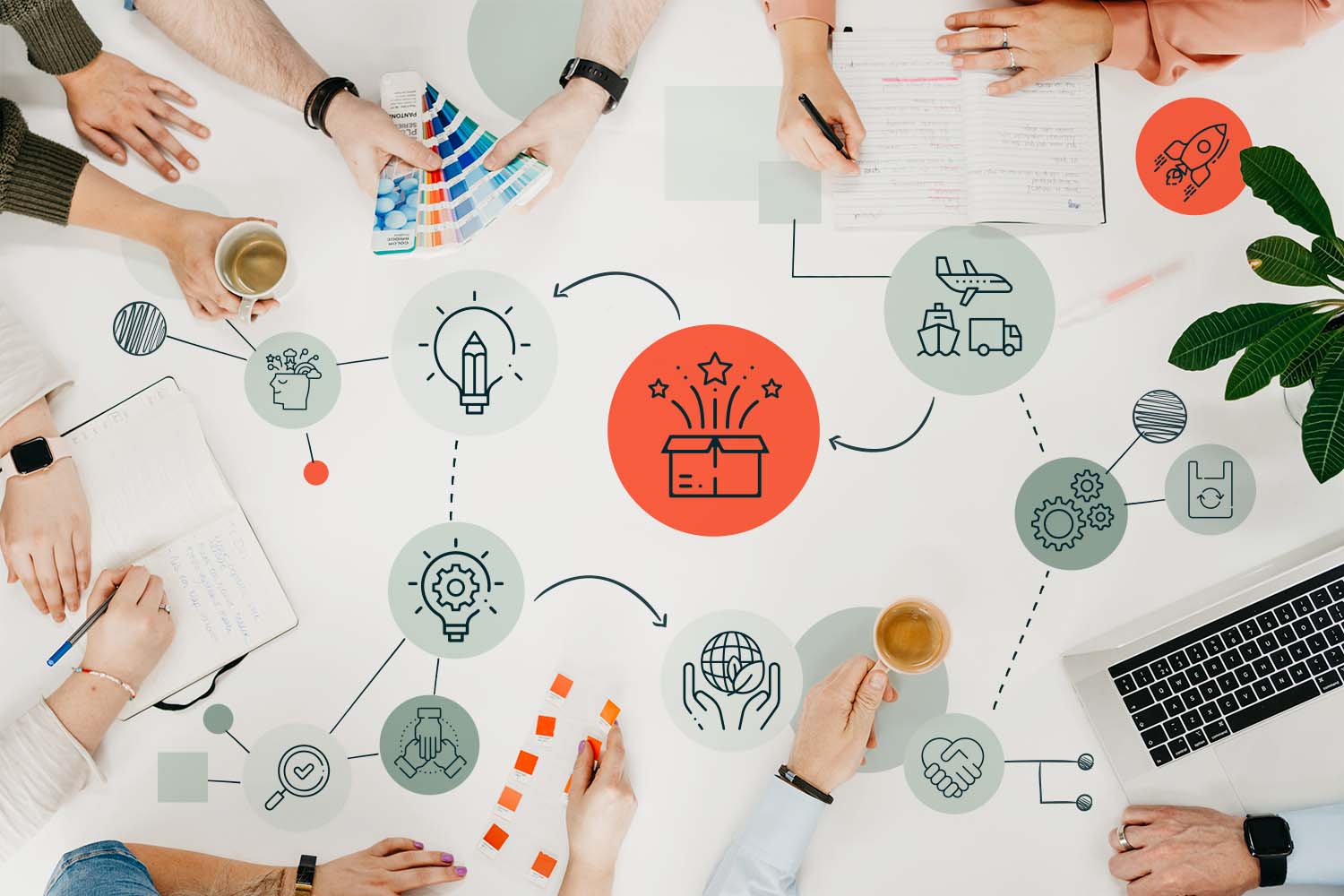 DRESZ is a developer and supplier of goods including consumer electronics & gaming accessories, stationery, (home) sports, travel, living accessories, candles, games and gifts.
We strengthen your position as a retailer by supplying non-food (private label) ranges and products according to your wishes. Our full service concept implies that we are invariably ready to serve you on all fronts, with: sound product and market knowledge, the right commercial offer, an original design, strong shelf plan, striking packaging design and appealing POS material, which enable you to distinguish yourself in the market.
Product & Assortment development
Your (design) wishes are key to product and assortment development.
Furthermore, we do our very utmost to achieve and surpass them. This implies that everything we supply is not only good,
but actually exceeds all legal requirements in terms of quality; allowing both you and us to sleep peacefully.
We remain abreast of developments in the market, identify opportunities and translate them into complete retail concepts and ranges. Of course, your particular (design) wishes are paramount and you can count on an exclusive range in your shop.
Assortment categories
Be inspired. So much is possible.
At Dresz we develop products and assortments in several categories.
Private label
You want to have a concept or your own brand developed?
A strong private label starts with a committed, reliable partner who is capable of correctly positioning your label. Creativity and knowledge are the key words.
At DRESZ, you remain in charge of your own label and you have an inspiring team of experts at your side. We guide you through the process of private labelling, step by step.
The route to your success!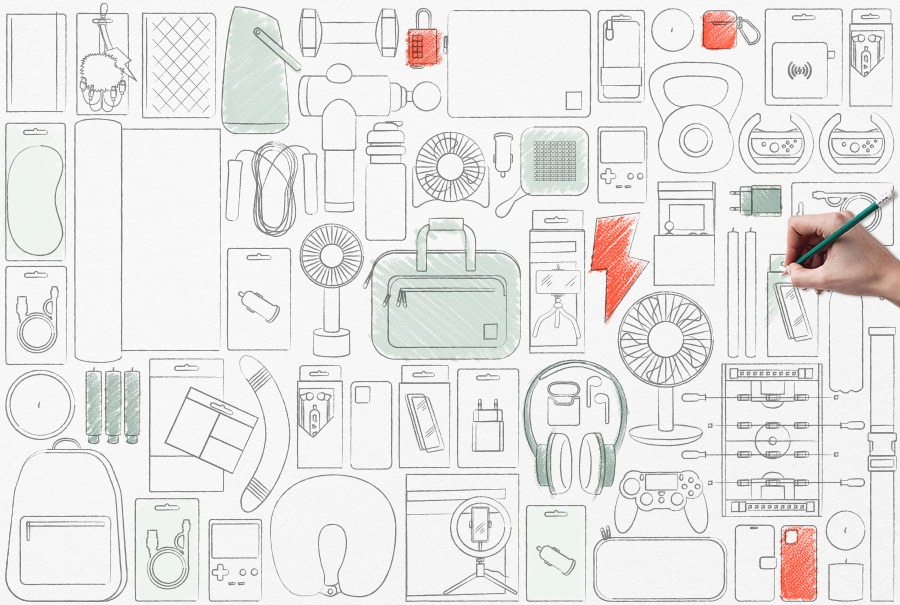 From idea to concept
We remain at your side from the moment you present your idea to us, right up to the supply of your products. Our full service team includes: trend watchers, buyers with knowledge and expertise, concept and product designers, graphic designers. We also collaborate with talented film makers and photographers.
Quality and certification
All our products are compliant with European legislation and regulations. They are subjected to quality testing in accredited laboratories, have the appropriate certification and are manufactured in BSCI-approved factories. Only when all these boxes have been ticked, we proceed the products into use. Safe for you and better for people and nature.
Logistics
DRESZ offers a wide range of logistics services. We deliver where, when and how you prefer. We can also perform stock-keeping services for you, which can be integrated in various computer systems.
We do everything we can to strengthen your private label.
Your assortment is our passion!
DRESZ develops, manufactures and distributes various articles and also collections under its own brand names, such as: DRESZ, Connect, Discover, Originals and MOOD.
So even if you don't want your own label, we can provide from our own collections. As we develop products on a daily basis in response to market developments and trends, we can always think along with you about a range that suits both you and your customers.
Let the power of our brands work for you!
We adapt our quality brands in no time to suit your stores.
Is there anything missing from the range? No problem, we'll supplement it for you!
The creative hub
The beating heart of DRESZ is our design studio. This is where brands gain an identity and complete collections see the light of day.
Starting from a commercial idea, we realise appealing assortments for the most leading European retailers. Our goal is to deliver a commercially strong, fully thought-out and distinctive assortment. The focus is always on a sustainable approach. This not only benefits the long-term relationship with our partners, but also our environment.
Our enthusiastic, experienced designers give your product or brand its own face with creativity and decisiveness. Because your store formula is central in the design process, you are assured of unique product development. DRESZ works in a goal-oriented and effective manner. With each assignment we immerse ourselves in the market and target group, so that your range or private label gets the right exposure.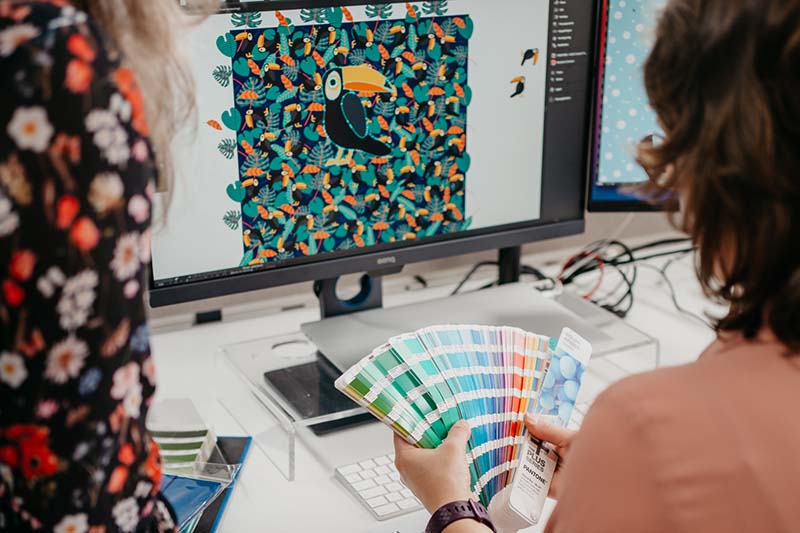 Assortment
A great deal is expected of retailers these days. Responding to trends and developments has become more or less a full-time occupation. Our design studio combines proven formats with refreshing new ideas and a dash of creativity. This enables us to focus our full attention on the details, relieving you of the hassle of continually reinventing the wheel to expand your assortment.
Artworks
Our enthusiastic, young designers lend your product and private label its very own identity. As your retail format is central to the design process, you can rest assured of both unique product development and appealing artworks.
DTP
Retail is detail. A successful identity therefore lies in the details. Our DTP experts know how to deal with this. They are private label specialists who have experience, knowledge and feeling for the layout of all manner of products and packaging.